Why is good ventilation so important in the fight against Covid-19?
Don't underestimate the importance of good ventilation in the fight against COVID-19.
For most of 2020, we've been told to wash our hands and maintain social distancing to help get Coronavirus under control.
But scientists and engineers now say we need to think about the air we breathe too.
With children back at school and more people returning to offices or places of work, good ventilation is vital to help minimise the spread of germs.
At N&P, our climate control specialists can take care of all your heating, cooling and ventilation requirements.
Enlist our help and we can install appropriate building engineering controls that will:
Create sufficient and effective ventilation
Reduce airborne bacteria transmission
Increase ventilation rates – via system modifications
Enhance particle filtration
Improve air disinfection
Avoid air recirculation (i.e. air conditioning).
How N&P can help to protect your people
According to UK law, employers must ensure an adequate supply of fresh air in the workplace.
As people spend more time indoors, good ventilation could help to reduce the risk of spreading coronavirus.
In our experience, general ventilation levels can either by improved through mechanical systems or opening windows (to introduce more fresh air).
Unfortunately, the latter option can cause inhabitants to feel cold during the colder months.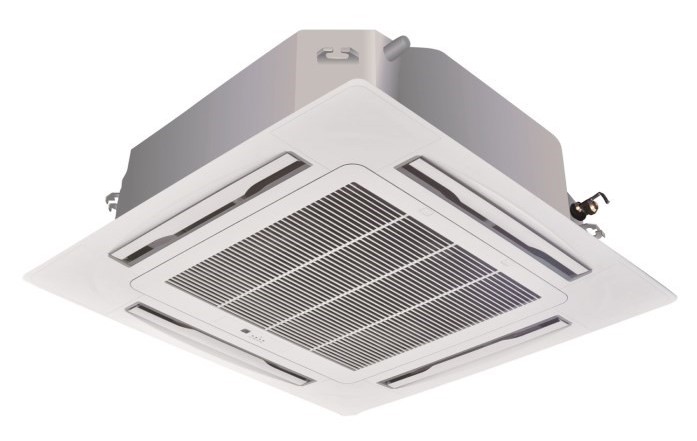 Should you rely on air conditioning equipment similar to these units (pictured), it probably does not bring in any fresh air in from outside, unless the original installation has been modified.
To prevent this scenario, N&P are now offering a FREE review of existing engineering controls to see if mechanical systems can be improved or adapted.
Sometimes this can be done without significant cost – offering increased protection for every person using the space.
Shared public areas where ventilation improvements could be implemented include:
Hospitals
Offices
Schools
Nurseries
Libraries
Conference rooms
Public transport hubs
Restaurants
To find out if this improved ventilation could apply to you, please call 0845 838 4517 and speak to one of our specialist HVAC engineers.